Its ample shape facilitates the movements of sailors. It is most often found in dark colours but the military model, in particular that worn by British Marshal Montgomery, is beige.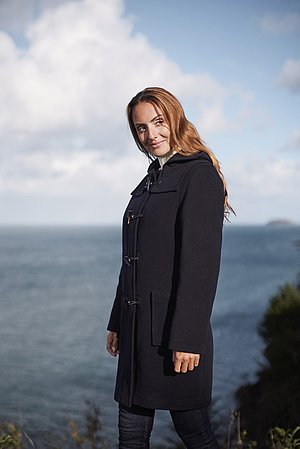 The duffle coat is a coat in thick woollen cloth, lined at the shoulders, equipped with two large pockets on the front. It is characterized by its large button-able hood on the front, thus protecting the parts exposed to the cold such as the neck or the nape of the neck. It closes with Brandenburg buttons made of horn and leather. These fasteners allow sailors, when wearing gloves, to easily open and close the coat. This straight, warm and functional coat is perfect for cold weather.
The duffle coat, by its English origin, is well known in Europe, especially in France, where it became popular with the general public after the Second World War. Like the pea coat, it can now be seen in fashion shows all over the world.
On our online store, discover our models of duffle coat for women, men and children.