Our tips for caring for your Breton striped shirt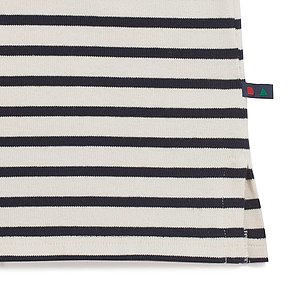 Wash your garment in the machine with the delicate programme.
Dry it flat or on a hanger so that it retains its original shape.
Avoid the dryer, which wears clothes out more quickly.
Iron it on a low iron.
Each stain has its stain remover !
Your garment will forgive you all stains, provided :
You act quickly.
That you place under your clothing a clean and absorbent fabric.
That you never put hot water on a greasy stain.
That you use the correct stain remover for the stain in question.
That you entrust your garment to a specialist in case of doubt.