Towards a circular economy
Instead of focusing solely on the production of new iconic marine garments, since 2021 the House of Dalmard has also been turning to a circular model with its program for recycling and transforming all-brand wool coats (pea coat, duffle coat...).
Upon receipt at the Dalmard Marine workshop in Paimpol, the seamstresses sort the wool coats. Depending on their composition, either the wool coats are transformed into unique accessories, in partnership with back-to-work workshops in Brittany and Loire-Atlantique, or they are recycled into padding, insulation, thread... by the Gébétex approved sorting center in Vernon, Normandy.
Treat someone by buying local!
Dalmard Marine offers professionals a complete range of useful accessories, eco-designed and made from recycled wool coats ( pea coats, duffle coats...), for their teams - gifts that make sense.
From key-holders to pencil cases, pouches and card cases, there's a vast choice to please while buying local!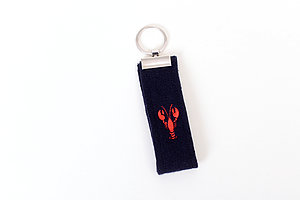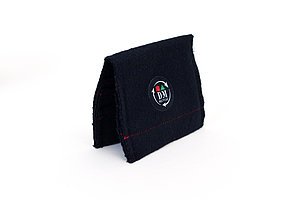 100% of our products are made in the West of France, in the Dalmard Marine workshop in Paimpol and in partner workshops in Brittany and Loire-Atlantique.
Quality gifts that can be personalized
What's more? These gifts can be personalized with the structre's logo or the symbol of their choice (embroidery and/or iron-on label) from a minimum order quantity.
Don't hesitate to contact us for any customization request. Our team will study your request with speed and reactivity.