This work clothing was made from unscoured, warm and waterproof wool. It was also called the 'kab gwen', the white coat, which helped the "goémoniers" (seaweed farmers) to be spotted more easily on the seashores.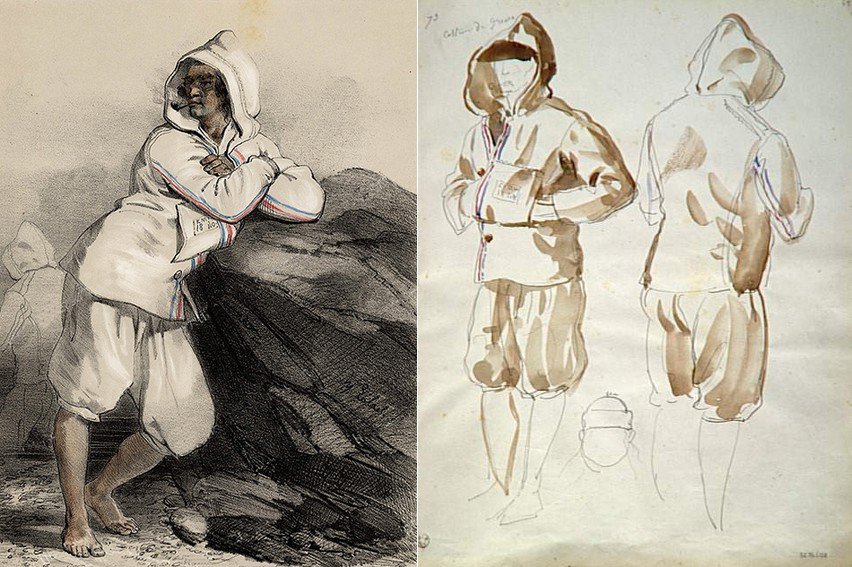 It would then go on to be worn by Breton sailors, local bourgeoisie and holiday makers, as well as by supporters of Breton culture and Bagad musicians (Breton bands). It also became the everyday coat worn by all 1960s Breton schoolchildren.
The now-popular kabic is a three-quarter coat made from tightly woven wool with a hood, a double notched pocket at the front and stitched shoulder pads to prevent run-off from the rain. Its diamond-shaped buttons, or toggles, are made out of boxwood; sometimes, the top toggle is shaped like a whistle. The notched stitching technique is used to prevent wear and tear.
To this day, the Breton author, Goulc'han Kervella, claims that it is like "wearing a flag on your back".
Sur notre boutique en ligne, découvrez nos kabigs pour femme, homme et enfant.